Alpha Lighting: Start from the top-level design, integrate the global high-quality supply chain, and prove the quality of China's lighting fixtures with excellent design and excellent quality.
ALPHA LIGHTING is a famous commercial lighting brand in Italy. It was born in Florence, Italy in 2010. So far, it has established long-term strategic partnerships with more than 300 customers around the world, and its products have been sold to more than 80 countries and regions. As a global high-end commercial lighting brand, ALPHA LIGHTING is committed to providing professional lighting design for commercial spaces such as global high-end hotels and luxury brand stores, and has always been at the forefront of lighting design. With unique lighting design concepts, many excellent indoor lighting cases have been created and become models of lighting design.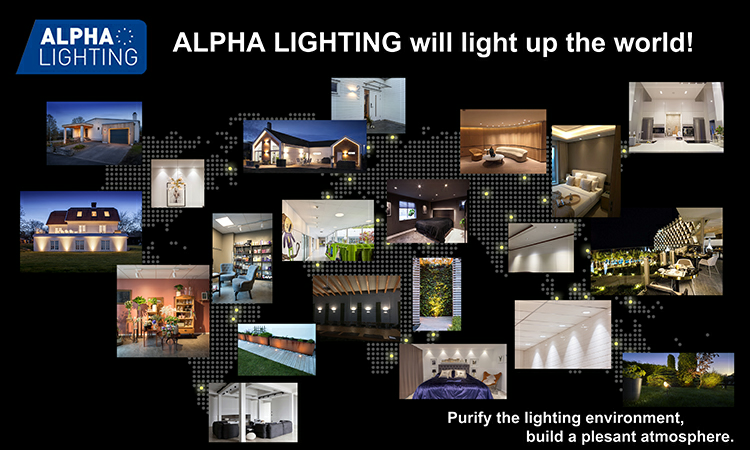 Business card: Guangdong Alpha Lighting Co., Ltd. (Booth No.: 10.2 A29)
Guangdong Alpha Lighting Co., Ltd. was established in 2013. This is the production base established by Alpha Lighting in China for industrial globalization. The novel appearance design, professional product light effect, excellent product quality and sincere service concept have won the trust of customers all over the world; it is committed to providing lighting projects for star hotels, high-end residences, commercial complexes and commercial office spaces. The perfect one-stop integrated lighting solution! Let Alpha illuminate every corner of the world!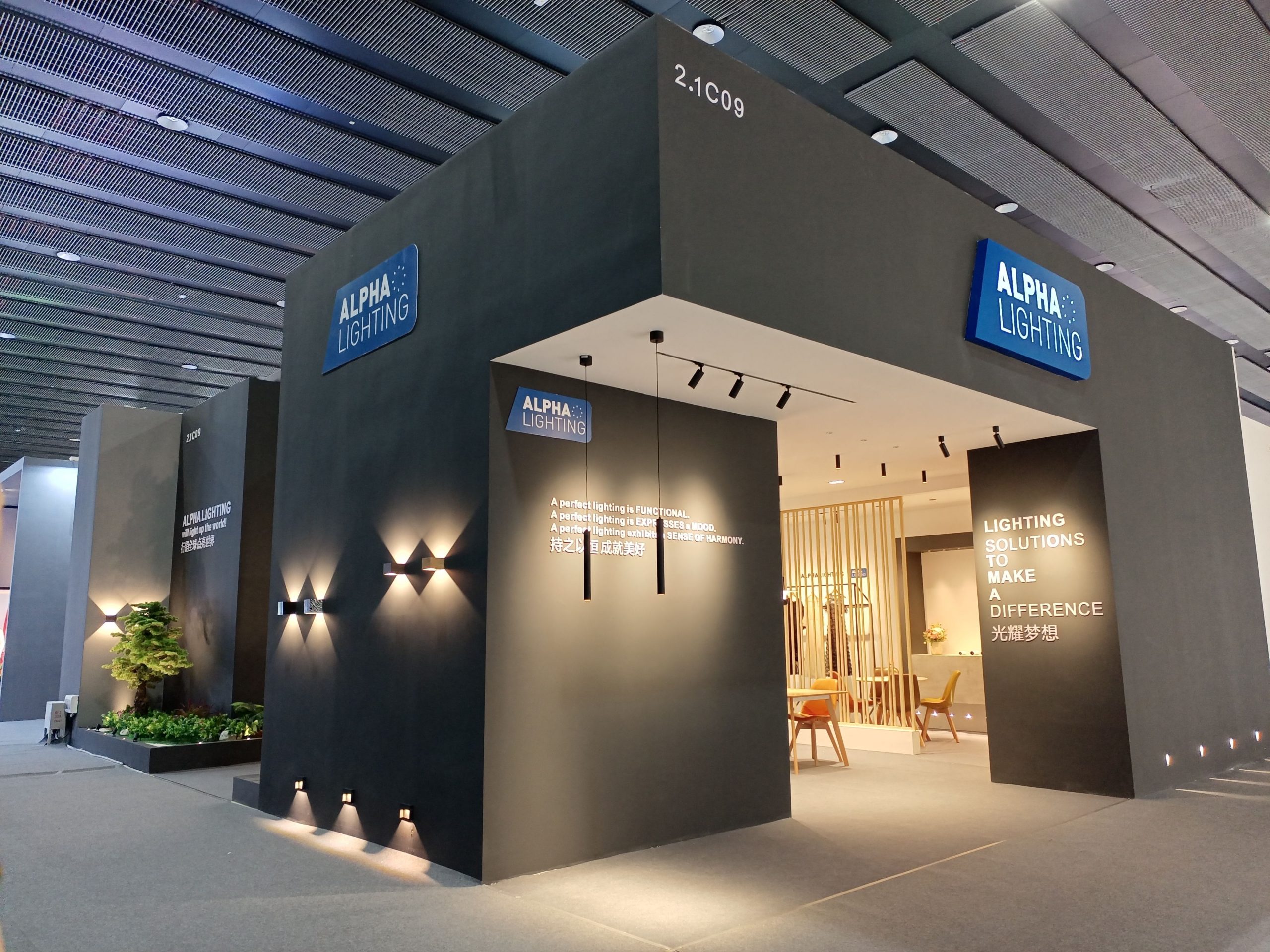 Big coffee interviewed: He Dongxu (Chairman of Guangdong Alpha Lighting Co., Ltd.)
Grasp the moment——The strong demand for high-end commercial lighting and high-end customization, as well as outstanding product and service capabilities have enabled Alpha Lighting to increase revenue rather than decline in 2020.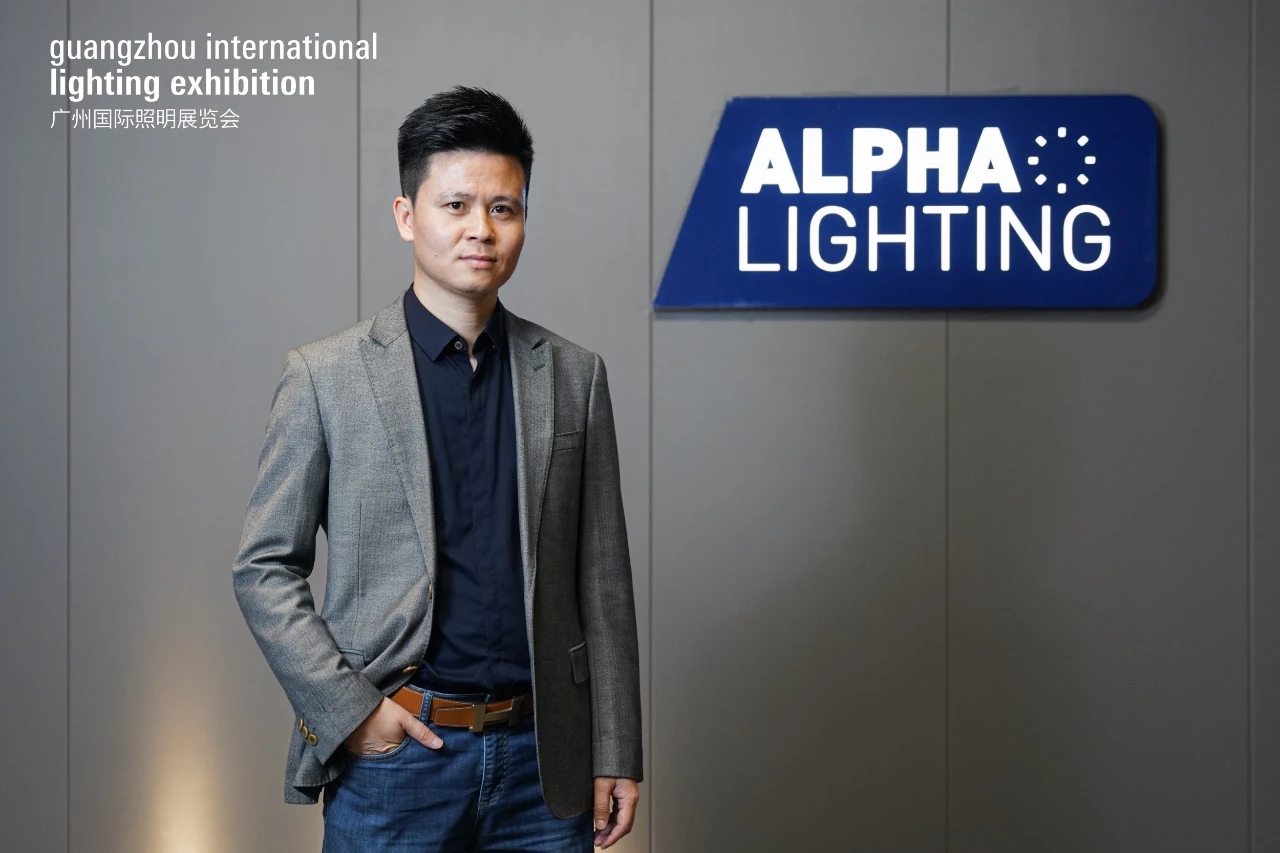 In the past year, due to the pandemic and economic downturn, the entire pan-furniture industry has suffered an unprecedented impact, but Alpha Lighting has still achieved rapid growth. In He Dongxu's view, the upward trend of Alpha Lighting bucking the trend is mainly due to the following two aspects:
From the demand side, although the epidemic has caused the offline retail of furniture to be suspended for a period of time, the demand for high-end commercial lighting has not weakened. At the same time, with the upgrading of consumption, the demand for high-end customization in China and even the global market has grown substantially, driving the hot sales of high-end lighting products. The future high-end commercial lighting market has huge growth potential.
From a market perspective, this epidemic will have a greater impact on certain single products, lighting companies that are highly dependent on single system customers and are not sufficiently market-oriented. As an innovative company, ALPHA has always adhered to a global development path and a diversified product strategy. It not only has a complete product line, but also faces the professional commercial lighting field. From the design of lighting schemes, product development and production, to the construction and installation of lighting products and fast after-sales service, we have a complete process system that can meet the needs of customers in all aspects. In addition, ALPHA also has the ability to provide complete one-stop, integrated and integrated lighting solutions for star-rated hotels, high-end residences, commercial complexes, commercial office spaces and other lighting projects to meet customers' different lighting products in business Types of complete requirements in the space.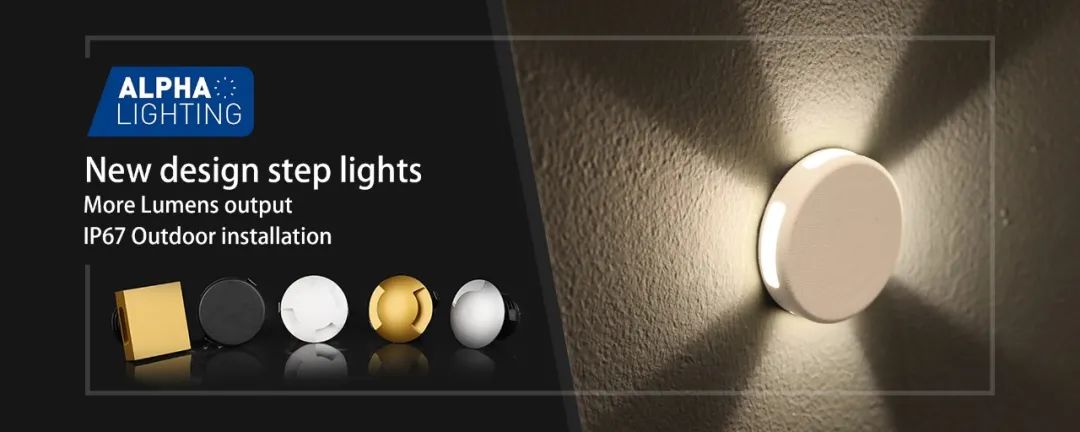 After nearly ten years of development and precipitation, ALPHA has won the trust and recognition of global customers with its novel design, professional product light effect and excellent product quality, and has established strategic partnerships with internationally renowned brands. Since entering the domestic market in 2018, ALPHA has not only set up offices in important cities such as Beijing, Shanghai, Chengdu, Xi'an and Hangzhou, but also implemented dozens of benchmark projects across the country. By improving customer service, advancing localized operations, and relying on unique product designs and brand positioning, ALPHA has become the preferred lighting brand for many high-end projects.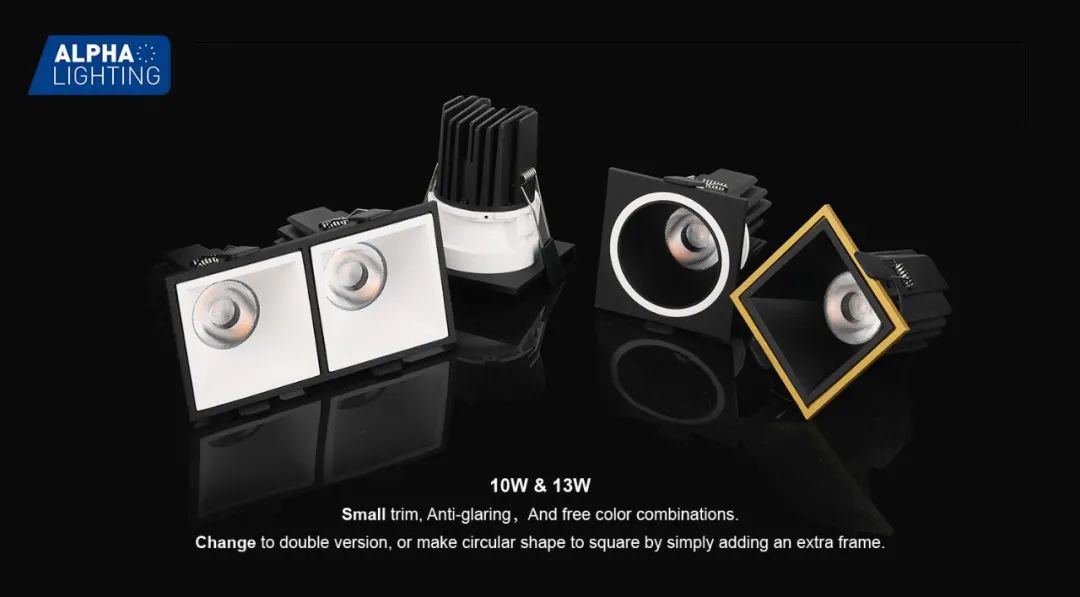 Starting from top-level design, creating top-level commercial lighting brands is the secret of Alpha's ability to compete with international first-line commercial lighting brands.
Why, as an emerging lighting brand, ALPHA can compete with the top international brands in the high-end commercial lighting market in just a few years, thus leading the new trend of high-end commercial lighting? In this regard, He Dongxu mentioned two very important keywords: top-level design and values.
Since 2010, ALPHA has adopted the most advanced lighting technology according to market demand, integrated design aesthetics into lighting, and carried out product innovation. Adhere to the concept of "people-oriented" lighting and healthy lighting, and provide healthy and comfortable lighting solutions for China's high-end commercial spaces. Fulfill the sacred mission of ALPHA employees, which is to "purify the lighting environment and create a beautiful space". In He Dongxu's view, the reason why China's lighting industry is currently facing the dilemma of product homogeneity and vicious price war is that too many companies are confused by short-term market competition, lack persistence in corporate value, and lack the patience to create high-quality products. .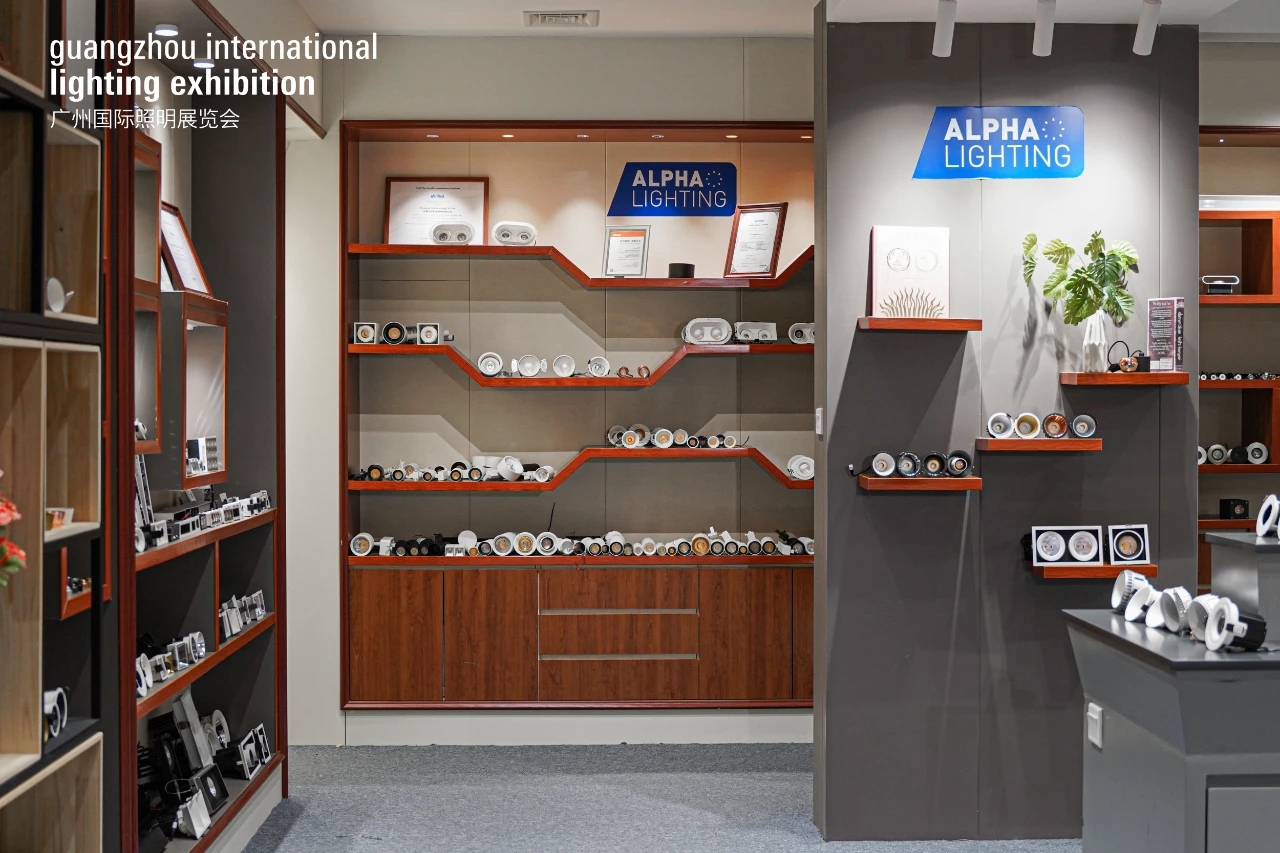 "ALPHA (α) is the first letter of the Greek language, indicating the top brand attributes. We hope to convey through the brand name that ALPHA LIGHTING is a end commercial lighting brand and a leader in the commercial lighting industry. ALPHA people will continue to uphold the exquisite craftsmanship spirit , Perseverance, excellence, customer first, innovation, pursuit of excellence, improve the human living environment, and continue to create value for customers to further consolidate the top core competitiveness of Alpha Lighting. In terms of commercial lighting, ALPHA always adheres to the global marketing strategy and actively develops domestic In the market, set up offices in first-tier cities to implement representative projects across the country; set up agents overseas, establish long-term strategic partnerships, and conduct long-term business with customers from all over the world for long-term cooperation to promote the development of ALPHA. By providing customers with high-quality products, high-quality products and high-quality services, it has gradually won the favor of the target market and market segments and established brand influence.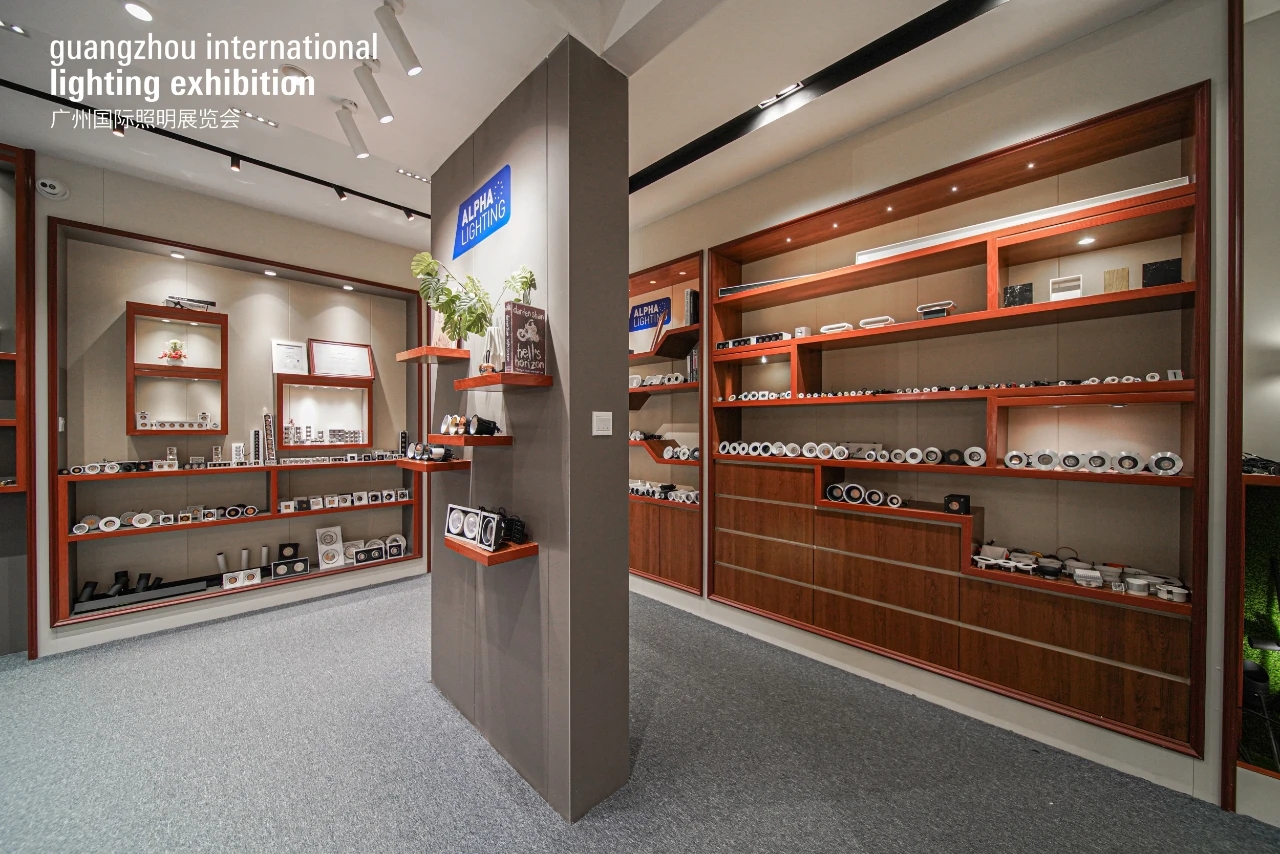 In addition to having a great design, if you want to stand at the top of the commercial lighting pyramid, quality is also important. In He Dongxu's view, "the original intention is easy to obtain, but it is always difficult to maintain." Only a company that insists on innovation, quality, original ambition, customer value, dream, responsibility and integrity can win the competition in the future market. With the gradual development of the lighting industry in the direction of specialization and segmentation, if you want to obtain high-quality products, you must do a good job in supply chain integration. ALPHA will provide support for the upstream and downstream industrial chains, adopt ERP and CRM systems, improve the digital management of brands, and grasp industry trends and directions. ALPHA will not forget its original intention and will continue to improve.
Win and lead the future——While fusing technology and aesthetics, actively embrace smart homes and try to break the tradition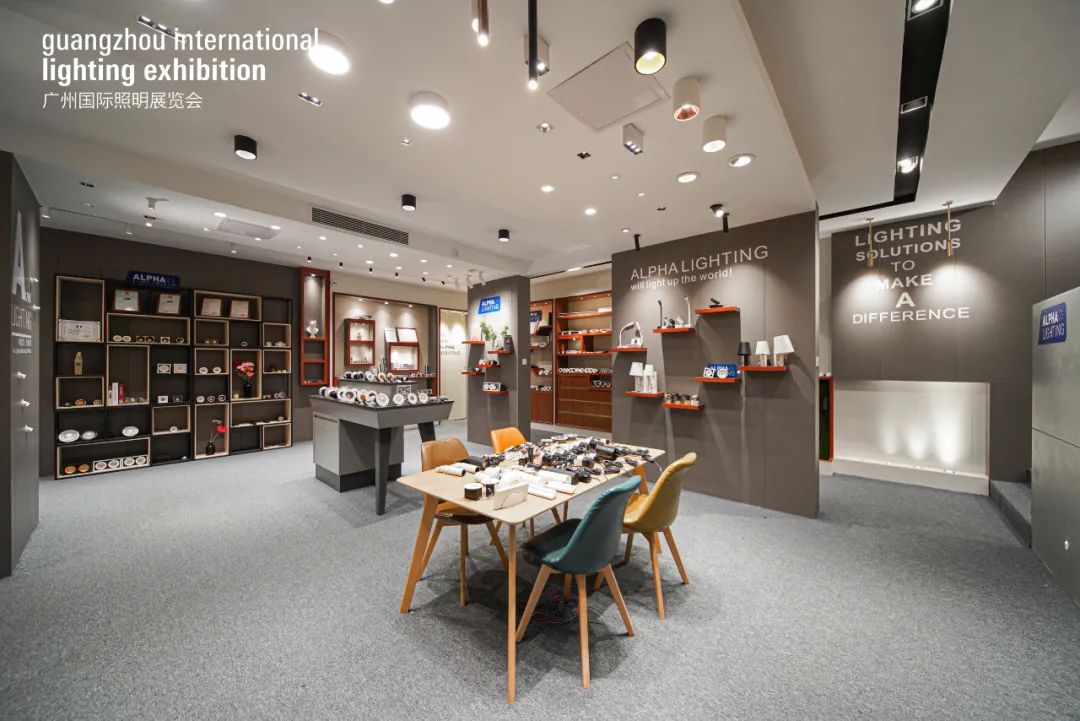 As a high-end commercial lighting brand, we will empower designers to make them understand the design concept of lamps more quickly and help designers get more design inspiration. "He Dongxu believes that designers not only need to meet the basic lighting needs, but also need to consider the lighting effects and matching effects of the entire space. The shape, location, quantity, accuracy of the lighting and the matching of the decoration materials all require the designer to Master. The layout of the lighting will directly affect the overall effect and user experience of the designer's design plan.
ALPHA's product development direction and product upgrade direction will consider function and decoration, integrate design aesthetics into lighting, and carry out product innovation. Adhere to the concept of "people-oriented" lighting and healthy lighting. Because, with the increase of mass consumption, people's pursuit of a better life and the awakening of light quality consciousness: light is the soul of space and the fourth dimension of architectural space, and lighting gives architectural space life. People's demand for lighting has shifted from quantity to quality. At the same time, with the vigorous development of the commercial economy and the rise of domestic lighting designer groups, the demand for high-end commercial lighting fixtures will also increase sharply in the future, and the market space will be completely released. He Dongxu revealed that at the Guangya Exhibition in 2021, Alpha Lighting will bring a series of new commercial lighting products, focusing on the popular trend of simple style and no main lamp design. Alpha Lighting will release a new product catalog this quarter. Alpha's full range of products has introduced trendy new products, including mini starlights, frameless recessed lights, retractable downlights and wall washers equipped with the latest innovations.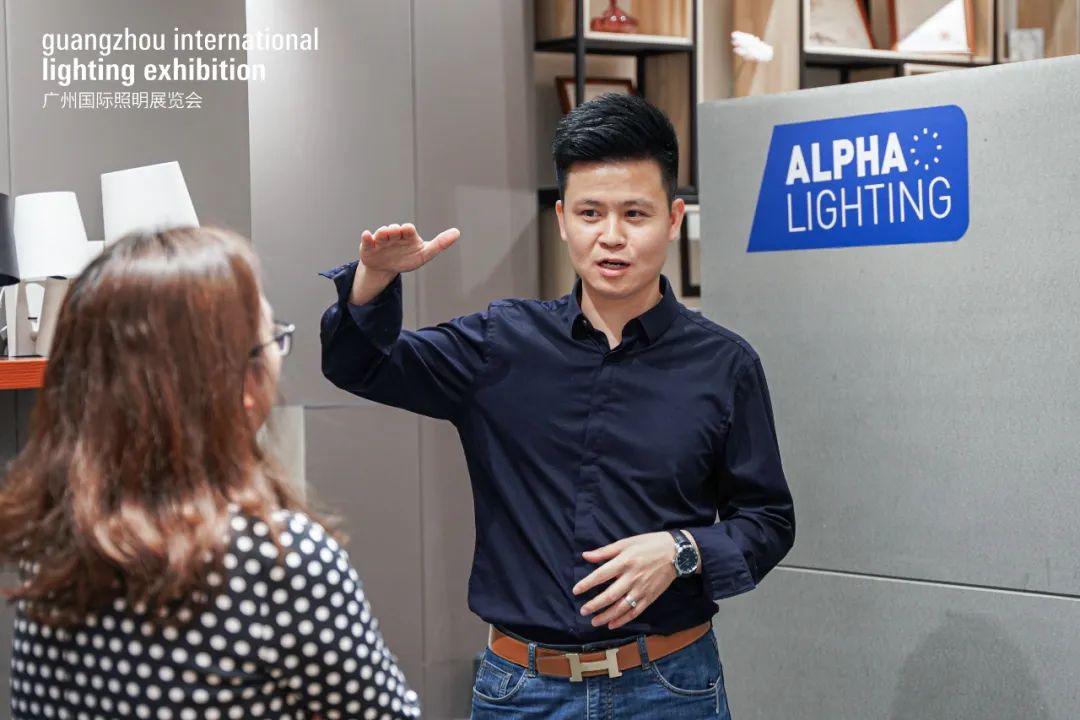 According to He Dongxu's prediction, the integration of lighting and whole-house intelligence will deepen in the future. Focusing on space applications for smart lighting, Alpha is also actively deploying. On the one hand, Alpha has further broadened the functional range of lighting products by carrying modules such as wireless charging at various product development levels. On the other hand, Alpha has reached strategic cooperation with the world's leading whole-house smart brands such as LUTRON, KNX, Huawei HiLink, and actively integrated into the smart ecology of the whole-house smart giant, realizing Alpha's leadership in the field of high-end smart commercial lighting.
In view of the future high-end lighting market will gradually become diversified. In the channel construction, Alpha Lighting will actively break the routine while cultivating traditional lighting design channels and engineering agency channels. On the one hand, through exhibition platforms such as Guangya Exhibition and Design Week, more interior designers and architects are connected to jointly provide services for some high-end commercial spaces and private residential spaces. On the other hand, it will establish more connections with Alpha's target audience through the media, designer salons and other institutions.
Advice Guangya Exhibition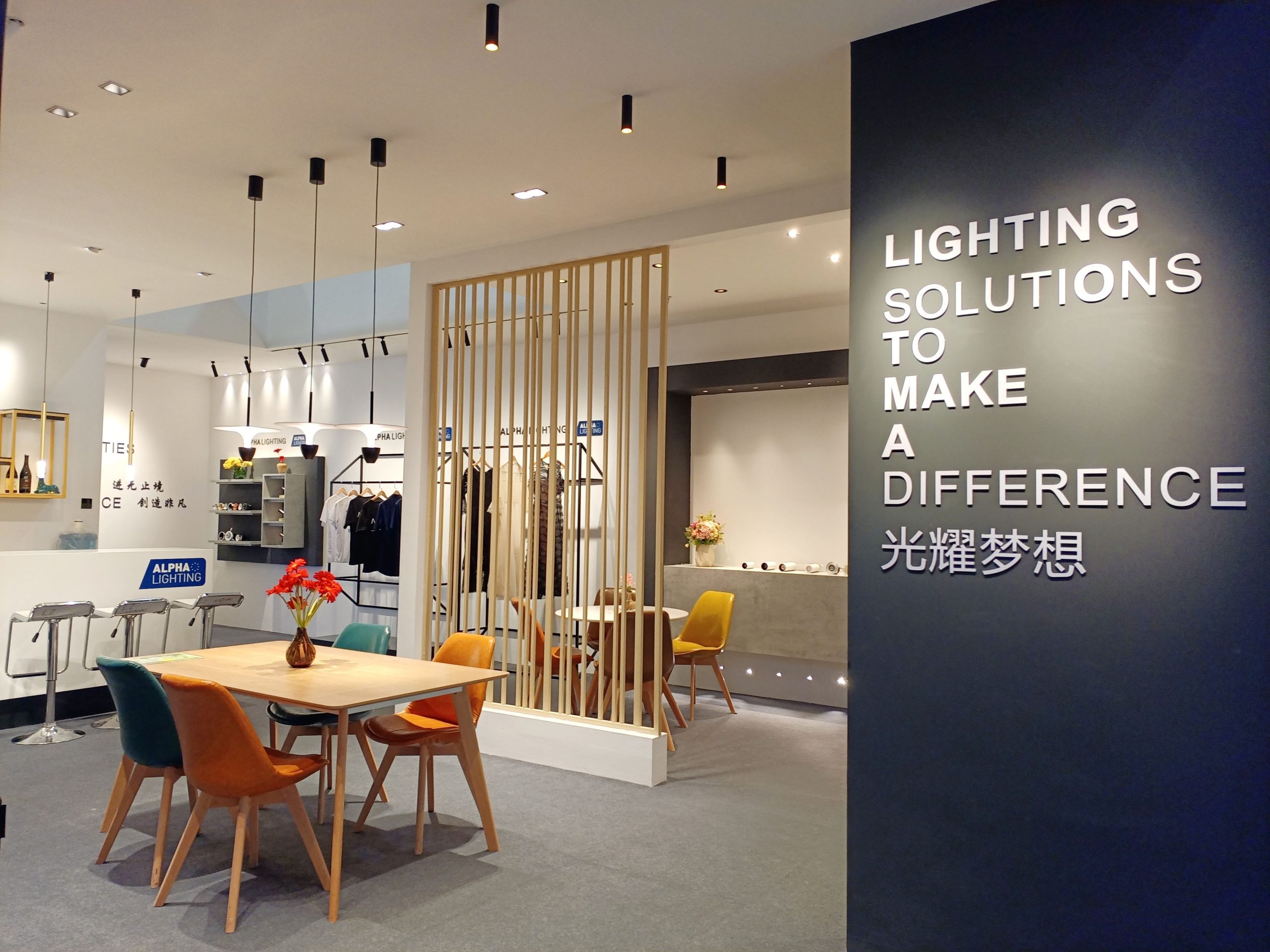 As an annual event in the world's lighting and LED industries, Alpha participates in the Guangya exhibition every year. The Guangya Exhibition has led and accompanied the development of Alpha, and Alpha is also strengthening its strategic cooperation with the Guangya Exhibition every year. Combining the exhibition experience in recent years, we hope that Guangya Exhibition will be able to evaluate exhibitors and add some logos and labels to participating brands based on the evaluation results (such as "recommended international brands", "designers must visit", " Design creative inspiration" etc.) to enhance the visibility of professional brands, thereby providing clearer guidance to the audience and making the audience more targeted when watching the exhibition. Secondly, designers have become an important consumer portal for lighting products. It is hoped that the exhibitor can hold more designer salon activities, and invite more architects, interior designers, lighting designers, etc., to establish a bridge of communication between the participating brands and the majority of designer groups, and give design powers .