Bedroom area in the lighting design of hotel rooms
In the hotel operation, the bedroom lighting design area is the most valuable space in the room, and its lighting design is also the most important part of the bedroom lighting design.
There are three areas prone to lighting problems - bedside reading, TV background wall, wall decoration painting.
How do you view the lighting needs of these three areas? How to avoid the misunderstanding of design? What is the solution?
1. Should the reading spotlight be canceled or not in bedroom lighting design?
The setting of bedside reading spotlights has been controversial, as spotlights directly on the bed can cause severe glare to people reading in bed, making people feel uncomfortable. But for hotel rooms, bedside spotlights are necessary to retain.
There are three main reasons:
>> Create a room atmosphere, ensure that customers enter the room. The focus of attention is on the façade of the bed - the area with the highest value of the room. The bed is the most valuable item in the whole room and should be highlighted.
>>Express the texture of the bed weaving products (sheet material, clean or not, etc.), highlighting the grade of the hotel;
>> is used as a reading light.
To achieve the above three points, the bedside spotlights should use small-angle spotlights, the spot diameter should be controlled at 30cm, and the spotlights should not be projected onto the wall, but the light should be cast on the bedside pillow so that the bedside shot can be achieved. The lamp highlights the marketing purpose of the bedding grade.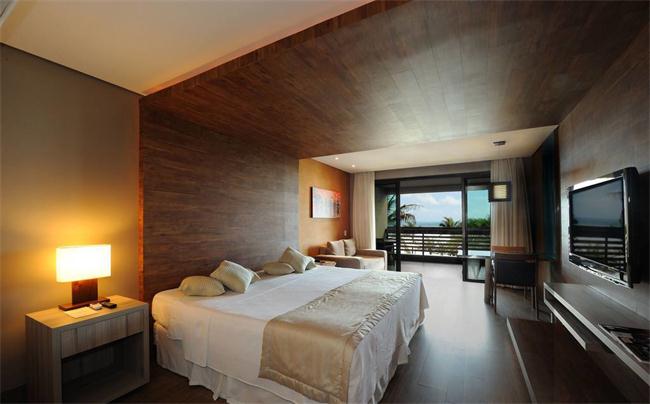 If you are worried that the bedside spotlight will cause user discomfort, you can set the two spotlights on the bedside to set a switch, which can be turned off automatically after the customer enters the room.
Another option is to place the lamp directly above the bedside table rather than directly above the bed. The lamp position is not directly above the bed and will not cause discomfort to the user.
Next time, we will talk about the lighting of a TV background wall, wall decoration painting in bedroom lighting design of the hotel.