CCT is the short terms of correlated color temperature. But CCT Tunable Downlight  is the technology for changing the light color.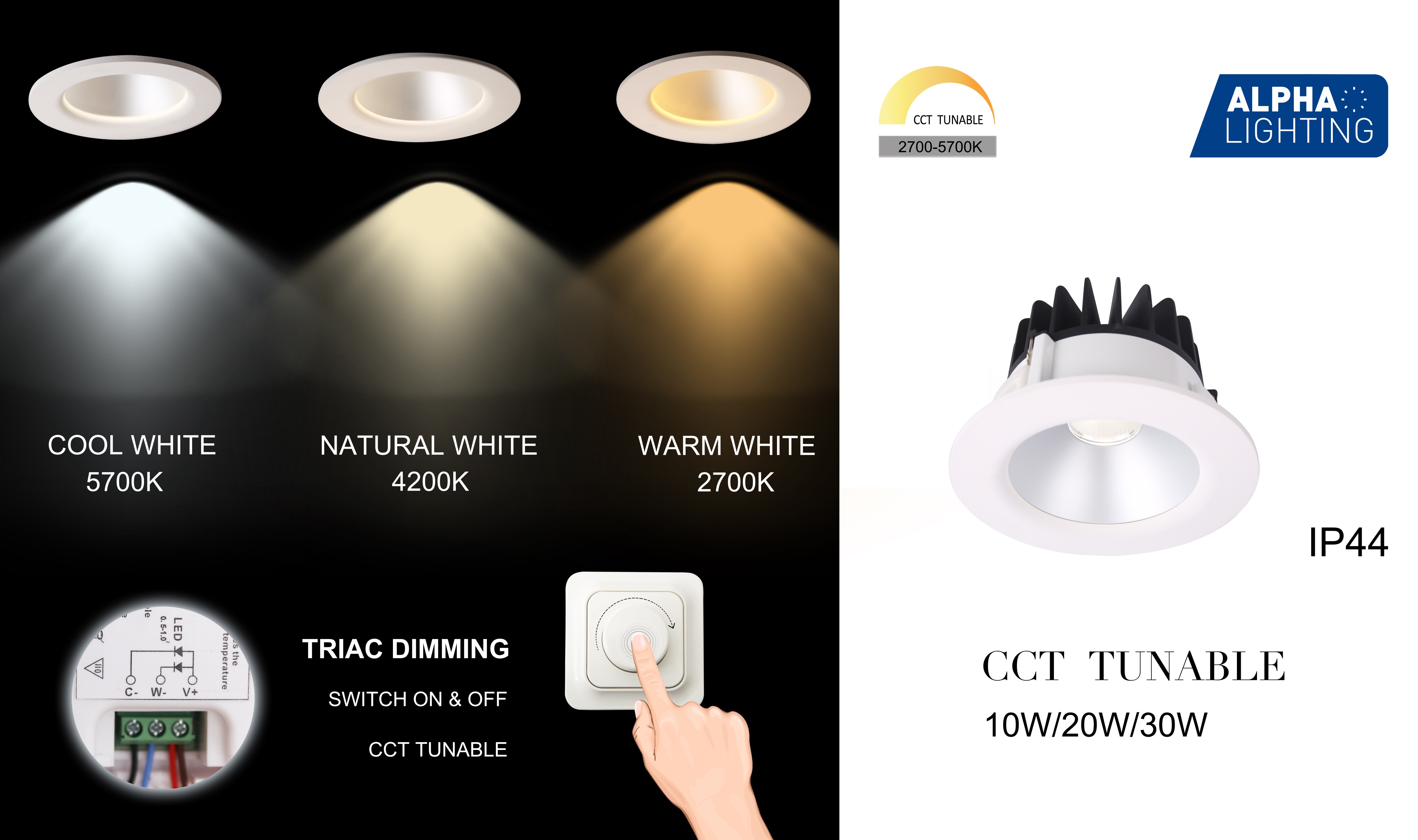 The color temperature is below 3000K, and the light color is reddish to give a warm feeling; there is a steady atmosphere and a warm feeling;
The color temperature is in the middle of 3000--6000K. There is no obvious visual psychological effect in this color tone, and there is a refreshing feeling; so it is called "neutral" color temperature;
The color temperature is over 6000K, and the light color is blue, giving people a feeling of coldness.
According to foreign media reports, a few days ago, Herstedlund Elementary School in Albertslund, Denmark, try out CCT Tunable Downlight  lamps on their school, can switch between warm color temperature (3000K), pure white temperature (4000K) and cool color temperature (6000K), so as to rest during the afternoon Improve student attention.
The lighting is controlled by an Internet-enabled and APP-based lighting management system with four pre-set lighting scenes that can be controlled by the instructor to change the lighting mood three times a day. CCT Tunable Downlight is the key to achieve it.
In addition, the teacher can individually adjust the color settings of all fixtures in the classroom through using CCT Tunable Downlight .
In general, the 6000K color temperature is designed to cope with the low energy period after lunch, while the warm white light provides a relaxing atmosphere for rest. So the lights are suitable for this requirement.
The researchers collected data on classroom where it had applied in CCT Tunable Downlight  systems during the period of using the technology.
The results of the study have now been summarized in a published study recently that claims that technology contributes to learning in primary schools.