The scene design of the luminaire is to mix the building space and the luminaires together, so that the far-fetched solutions are less and less, and the comfortable space is more and more. Step light liked streetlights, were the first to be used as scene design in the history.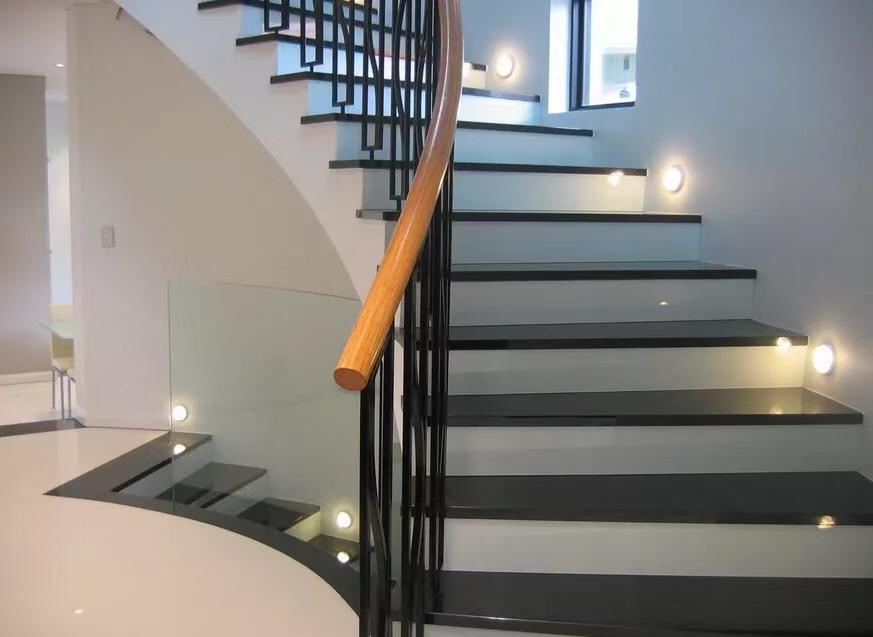 Stairs in the evening must have lights, otherwise it will be easy to wrestle, and the stairs with step light will look more artistic at night.
If you want your stairs make people surprise, you can choose the step lights to decorate, and this is probably the easiest way to do it.
When installing the step light, the height and spacing should be considered. The emitting method the power are various for the different step lights. The specific height and spacing should be determined by the real test because any mistakes will affect the installation and lighting effect.
Many people think that installing the step lights will affect the aesthetics. In fact, the lighting design and the advancement of the step lights can achieve the effect of "hiding the luminaire and seeing the light".
You will find that when you light up the step light, the steps have a sense of space. Although the ordinary step lights were used, the result was to praise the bright and dark charm of the light to enhance the environment.
Tips:
1, Pay attention to the power of the step lights should not be too high (usually LED 1 W is enough, the most up to 3 W)
2, The surface light should not be too bright (the indirect light is soft, or there is no direct light in the ken during the normal activities)
3, The lamp shouldn't have bare light source, or use a soft and non-glare frosted surface