The essence of smart system for commercial lighting is energy-efficient, environmentally friendly, safe and comfortable. The four complement each other and are indispensable. Energy-efficient is to obtain enough lighting to consume less energy to achieve environmental protection; safety and comfort means that the light is clear, soft and does not produce harmful light such as ultraviolet rays and glare, and does not produce light pollution.
Commercial lighting originates from the birth of public commercial spaces and is a lighting system created to serve the lighting needs of commercial establishments. Today's commercial lighting refers to the creation of a commercial lighting environment, which is widely used in branded retail terminals, shopping malls, supermarkets, and other commercial commercial fields and star-rated hotels, theme parks, entertainment clubs, etc. The experiential business area for the goal. With the advancement of technology, smart system for commercial lighting and system supporting products have shown a trend of specialization and diversification. At the same time, commercial lighting systems have developed into a multi-functional, energy-saving, environmentally-friendly and intelligent development trend,  from the technical level to commercial The rapid development of the lighting industry provides a strong impetus.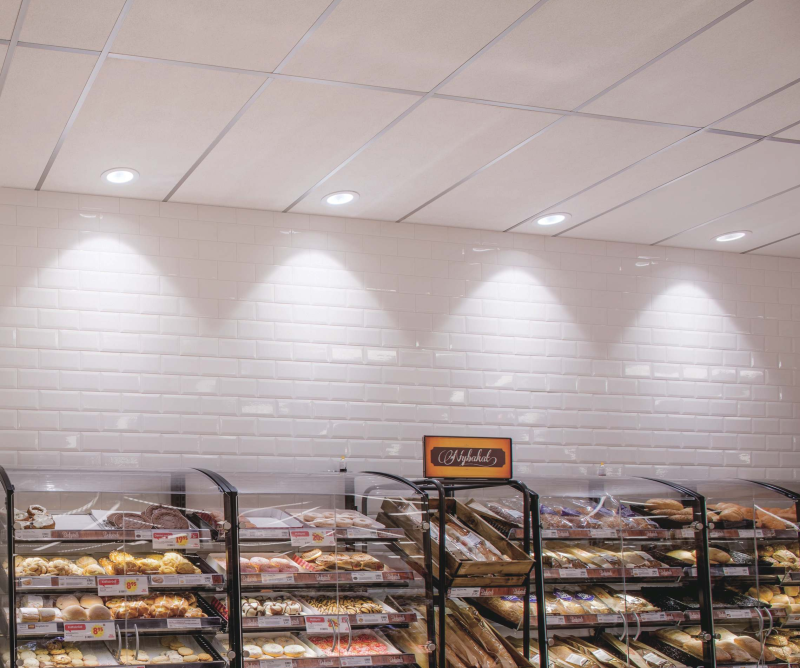 With the continuous increase of commercial business places, under the impetus of consumers paying more attention to consumer experience, pursuing brand and cultural connotation, all kinds of enterprises gradually take brand building as their management focus, focusing on improving brand quality and creating perfect consumption. The experience environment will further stimulate the market demand for smart system design for commercial lighting.
The development of smart system design for commercial lighting has a large space, the market potential is sufficient, and the advancement of smart lighting technology is changing with each passing day, from product to solution maturity and improvement. Through the smart system for commercial lighting, we can achieve "people-oriented" and provide a more comfortable, safer and more energy-saving One-stop solution light environment for human beings.
Let the lamps themselves merge into the landscape, and also provide a warm, romantic and mysterious charm to the landscape while providing illumination, highlighting the three-dimensional sense of the garden, which is visually beautiful.