Pendent lights, wall lights, surface mounted lights, downlights, these can serve as the best choice for dining room . If the height of the room is low, it is advisable to choose downlights or ceiling lights as the main lighting source. If the space of the dinning room is narrow and the table is against the wall, then it is not necessary to choose pendent lights as the main light source.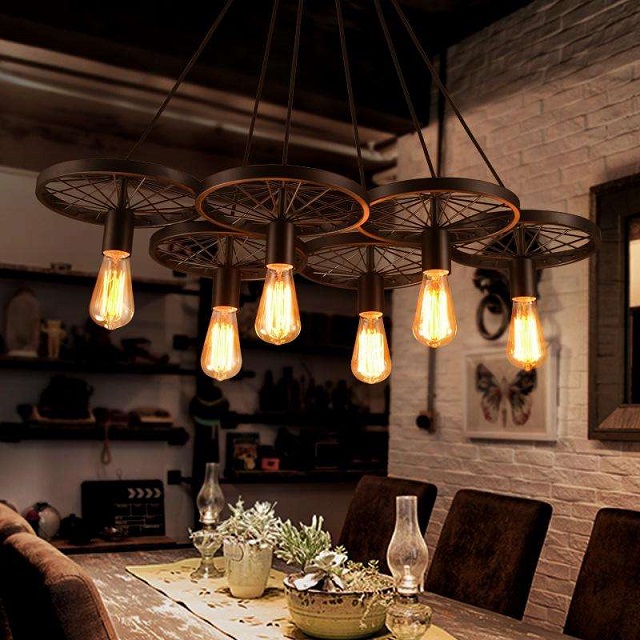 Dining room lights should not only meet basic lighting needs,but also build a romantic atmosphere that occupy the home.Therefore,you should choose warm color and brightness adjustable lights instead of energy-saving lights that shine like ice.The material and style must coordinate with the interior design and furniture.
Dining-room are often connnected with living room and kitchen.Therefore,the decorative style of room should be considered when choosing the style of dinning room lights.They are either modern,classic,Chinese-style or European-style. It it is an separate dining room, then the choice and combination of the dining room lights can be whatever you want as long as they coordinate with the general style of furniture.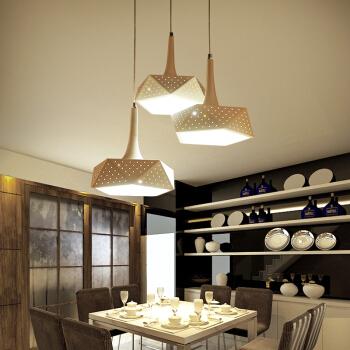 Installation Tips
If pendents ligths would be chose as the dining room lights,then the hanging height should be decided based on the height of the dining table and the room. Most of hanging wires of pendent lights are fixed,and the height can be only adjusted before installation. Generally speaking,the pendent light should be 55cm-60cm away from the table. You could choose lighting fixtures with lifting function if you want to adjust the height of the light whenever you want. But the hanging height would directly influence the lighting area.It would look monotonous if it is too high,and create oppressive feelings if it is too low. Hence,it just needs to be ensured that the pendent lights are above the diners`s sight line.Also,in order to avoid creating shadow on the food under the projection of lights,the pendent lights should be installed right above the table.