As the people' pursuit of beauty continues to increase, more and more people are increasingly demanding home lighting. Many people's perceptions of home lighting have long exceeded the basic needs of "just illuminate". Light is a supplement to decoration and an important part of the interior space. The design of Alpha lighting fixtures not only meets the psychological needs of people, but also gives people a sense of warmth, identity, comfort and taste.
The use of large-scale department stores, large offices, hotels, apartments and various commercial facilities has been highly evaluated. In recent years, in all areas of commercial facilities, public facilities, office, residential, landscape, etc., Alpha Lighting has been recognized by the majority of users and recognized by the market for its superior technology and high quality.
At present, Alpha Lighting has developed more than 1,000 products. In October, Alpha Lighting team attended the 2018 HK Lighting Fair (Autumn edition), published the new products and new catalogue which was warmly welcomed by customers from all over the world. We are so happy to be embraced by the market, thus we will keep the passion for light. Alpha Lighting would never stop the innovation. If you are also interested, welcome to join us, let's work together, we will win the future.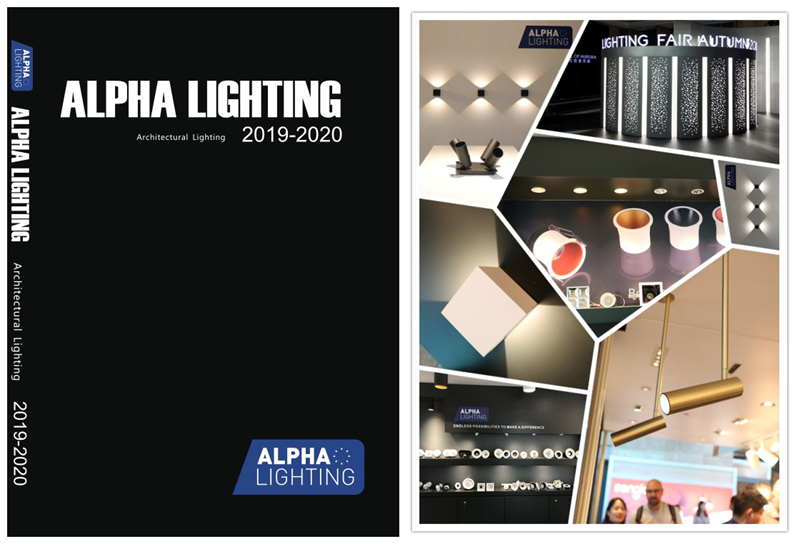 If you want to get Alpha Lighting latest catalogue quickly, take in everything in a glance, and review all new products, here are two tips for you.
 Firstly, you could send message to our customer service to get the password, usually they will be replied you fast within two hours.
Secondly, you could contact our email: info@alpha-lighting.net, we would be replied within four hours.
Your any enquiry would be got highly attention.